Our Mission
EML Sports, where we love sport and making sporting club management easier with a little technology. We build web based software for sporting organisations, so you can focus on your athletes, helpers and officials.
Our aims are simple:
help you run and grow your club with reduced administration and paper work
capture and transfer fees
not get bogged down with unfriendly technology.
How We Started
Our first service was online event registration. Originally created for the Perth 2010 Australian Masters Athletics Championships as the existing system was not athlete friendly. It has since been used for another 9 Australian Masters Championships and an increasing variety of other sports.

Clubs began to request our help with other tasks, so we added:
All allow for easy updating with minimal technical knowledge.
Core Team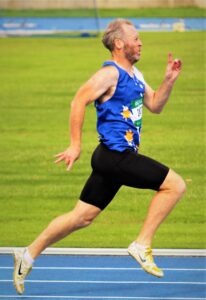 EML Sports was founded by Ernie Leseberg, a still competing masters track and field athlete and occasional footballer (soccer). Growing up he played a range of sports including rugby league, rugby union, basketball, cricket, football plus Little Athletics. Ernie has been on committees for a couple of athletics clubs. For 5 years he also served as webmaster for Australian Masters Athletics (AMA) and was awarded Administrator of the year in 2011. Professionally, he has over 20 years of experience in software development across a variety of industries. Now with growing children he can be found timing races, doing some coaching or a ref at his kid's Saturday football games. All of this gives him a unique insight into the issues faced by sporting groups and how a little technology can help.
Monica played basketball and volleyball in her youth and generally prefers to spectate these days, though cricket still confuses her. Monica has become involved in testing of the systems and documentation.
EML Sports is part of EML Media.
---