It is a pleasure to again provide the online registration system for the The Great Kaṉku-Breakaways Marathon and Fun Run which will be held on May 21st, 2022 at the Kanku-Breakaways Conservation Park, north of Coober Pedy, South Australia.
It is a unique event catering for all ages with running distances from 2.5km through to the marathon , and bike events of 37.5 and 75km. To help promote activity to local kids, there is also the opportunity to donate as part of the registration which is used to subsidise the entry fees of young local runners. A running clinic is held to encourage the youngsters.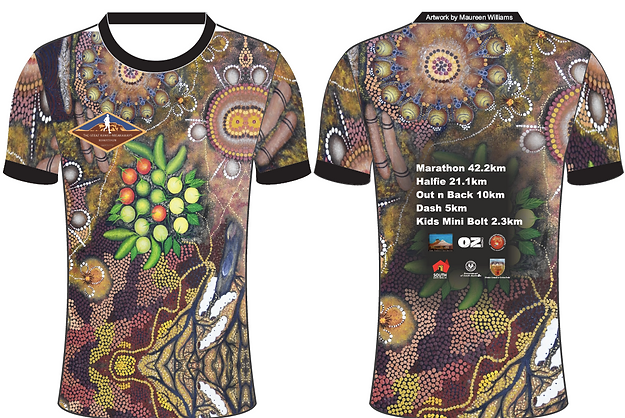 The 2022 event t-shirt is designed by local artist Maureen Williams are made from recycled PET bottles and are also biodegradable.
The 2022 Great Kaṉku-Breakaways Marathon and Fun Run