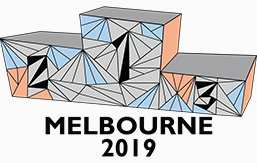 You can't fault an organising committee who shoot for the stars and aim not just for a record number of entries, but to beat the previous highest by more than 20%. So when the organisers of the Australian Masters Athletics Championships 2019 mentioned 1000 athletes, I am not sure many gave them any hope. They did a great job keeping potential entrants engaged through regular updates on Facebook (and more than just this is the close date, enter now), links to videos highlighting Melbourne for the traveller as well as their own RAW videos on getting from the airport, the meet venue, awards dinner among others.
In the end they did not reach the magic 1000 but they came pretty close. Now they have the task of making it all fit in the program. There are still some tickets to the Athletes & Friends Dinner Party still available, but probably not for long.
It was a privilege to host the registration system for Melbourne 2019 and given their numbers necessitating a lot of new meet planning and other areas like lots of merchandise choice we now have a better registration system through new reports for the administrators, and more flexibility in how items to purchase and social events to attend are displayed in the system.
Need another Masters Athletics meet to compete in? Entries are still open for Oceania Masters Athletics Championships in August / September this year.
Massive entry numbers for Melbourne nationals