For physical products an admin will need to set up shipping options. To configure shipping options go to Shop > Settings on the left hand menu, then select the shipping tab. All new shops come preconfigured with a shipping zone for your local country.

Available Shipping Methods
A shop will need 1 or more shipping methods enabled. A shipping method is the way products are delivered to buyers and how they will be charged for shipping. You will setup the methods that are relevant for your club and members. What are these methods:
The relevant method(s) will be shown on the checkout screen, allowing the purchaser a choice if multiple options are available.
Add Shipping Methods
To add shipping methods:
Click on Edit under the name of the shipping zone.
Click on 'Add shipping method' button'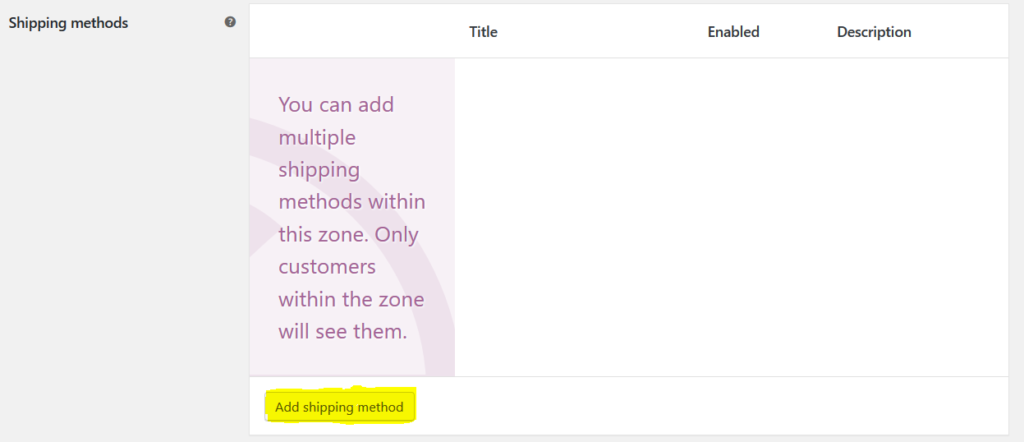 Disabling / enabling shipping methods

A shipping option can be disabled in the list of shipping methods by clicking on the toggle and saving changes at the bottom of the screen. Details are not lost but the option will no longer be shown to purchasers..
A shipping option can be re-enabled by again clicking on the toggle.
What the buyer sees?
A shipping cost or options if multiple shipping methods are available.See below.