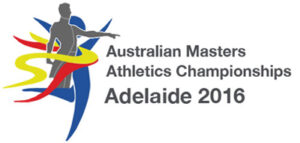 Registrations for the 2016 Australian Masters Athletics Track & Field Championships are now open. EML Sports again is proud to be involved in providing the registration system. This will be the 5th year now that we have done the meet registration for the AMA track and field titles.
Improvements from AMA 2015
Plenty of feedback from AMA 2015 has gone into improving the registration system and we believe both athletes and meet administrators will have an even better experience than last year in the registrations.
An important new feature is that an already registered athlete can now add extra events to their programme, items of merchandise or last minute tickets to the awards dinner. An official or spectator can also make merchandise or dinner ticket purchases without entering any events or paying the athlete administration fee.
AMA 2016 Details
Further details on the championships are available at the AMA 2016 page at the South Australian Masters site. A draft programme is already available along with deals on accommodation and plenty of things to see and do in Adelaide and surrounds.
AMA Championships 2016 Registrations Open