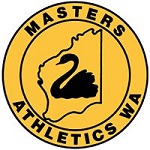 Registrations for the 2017 Masters Athletics Western Australia State Championships are now open through EML Sports. Entries close March 2nd with events to be held from late March into April. An information sheet is available through the MAWA web site.
MAWA is an association for masters athletics based in Western Australia. MAWA was the second group to use the EML Sports Meet Registration system in 2011 which was previously stand alone but this year have moved across to the version hosted at EML with its various improvements over the years. Always a pleasure to work with MAWA and their hard working committee.
Athletic Meet Registration System
Does you club need an athletics meet registration system then contact us at EML Sports and we can get you up an running.
MAWA 2017 State Championships Registrations Open