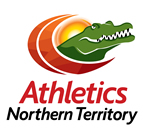 Meet registration for the Australian Masters Athletics Championships 2017 to be held in Darwin, June 9th – 12th are now open. No great rush yet with entries not closing until May 1, 2017.
This will be the first time the championships are being held in Darwin and also marks a move away from the usual Easter dates. If the weather is anything like Townsville for Oceania champs that was staged at a similar time of year, it will be brilliant. Plenty more information is available at the NT Masters site including meet and visitor information.
Meet Registration System
The EML meet registration system is being used for its 6th Australian Masters Athletics Championships but our first time working with the NT LOC including Athletics Northern Territory.
AMA 2017 Championships Entries Open